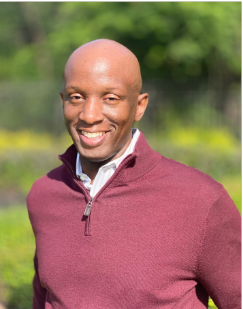 Tyrone Mayo | President, South Central Division
Tyrone has nearly two decades of sales and marketing experience. He first joined Apartment Life in the early 2000s, serving as a coordinator alongside his wife, Staci. As their family grew, Tyrone and Staci transitioned out of their time with Apartment Life and moved into a house, but they continued living the "coordinator" lifestyle, hosting college students and transitioning families in their home.
In 2017 they accepted the call to return to Apartment Life as coordinators. Tyrone has found joy not only in serving as a coordinator, but in equipping other leaders while on staff. He has done this as a program director, then director of strategic relationships, and now, as president of the South Central Division. Tyrone prioritizes his wife, their seven children, and seven grandchildren. He enjoys making time to mentor youth in their community, and in his spare time, he finds joy in cycling and playing basketball.