Avoid Those Expensive Turnovers
Apartment Life Coordinators can help you retain your residents in three ways:
Welcome Visits
The first 90 days can make or break a resident's experience. We visit all new residents after they move in to welcome them to the community and to identify any concerns that arose during their move-in, so that your staff has time to make corrections and convert that resident into a raving fan.
Renewal Visits
Ninety percent of issues go unresolved. Our renewal visits can help you identify any resident concerns before it's time to renew, which will increase your retention rates.
Irresistible Events
Research shows that residents with more friends are more likely to renew. Our amazing events can help residents connect and build friendships with one another.
According to the National Apartment Association, residents will pay up to $200 more to stay in a community where their friends live.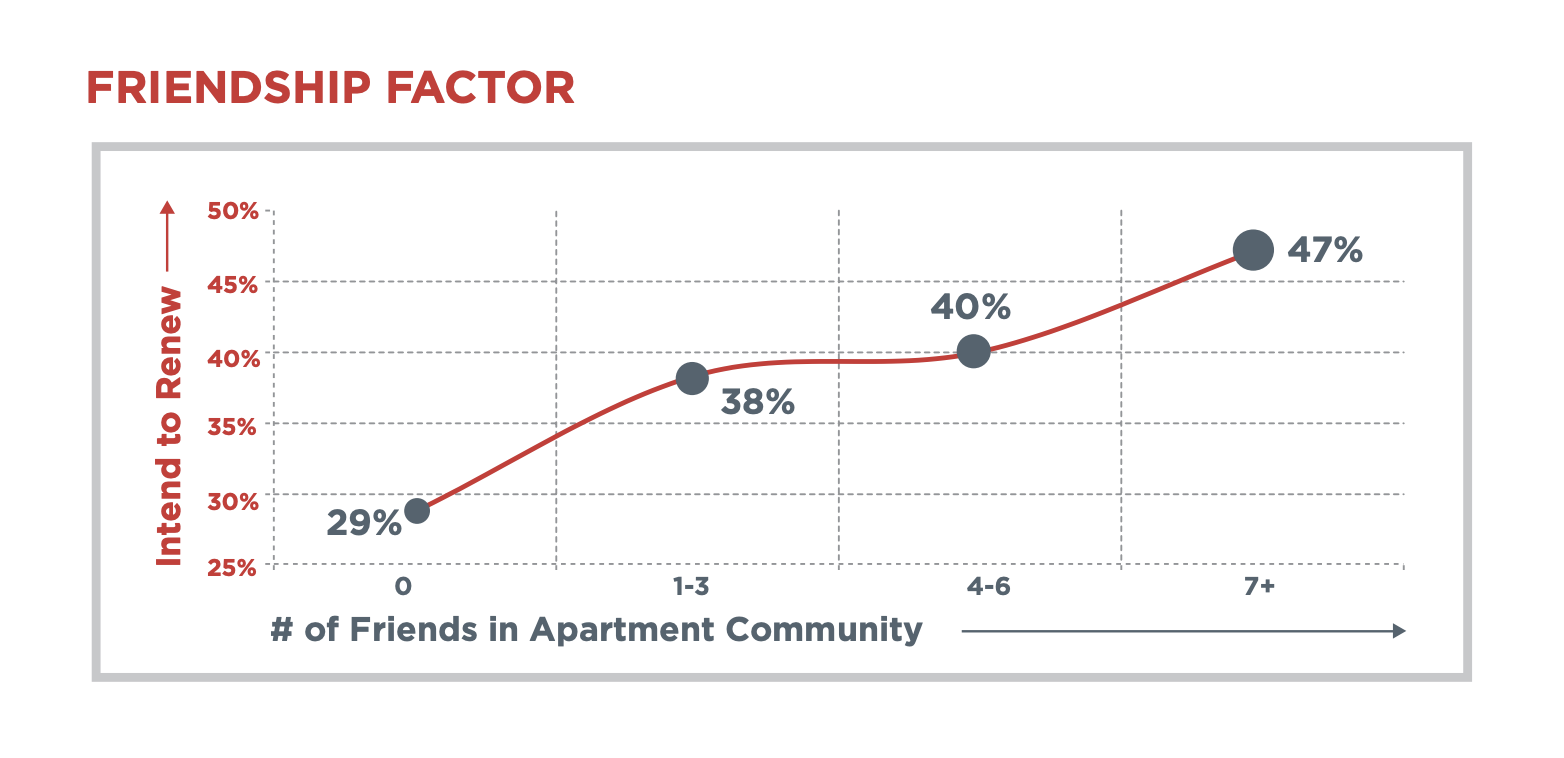 According to a study done by RealPage, "a resident is 8 percent more likely to renew if they made one friendship or connection within their community. Whether it was a workout partner, a friendship, or maybe they belonged to a book club; that connection is going to influence their renewal decision."
The average renter, who doesn't know any of their neighbors, is 29% likely to renew their lease. However, renters who know seven or more people in their community are 47% likely to renew your lease.
Read our white paper featuring research on how resident relationships improve operational efficiency.
Listen to this interview with Pete Kelly, Apartment Life CEO, on the "friendship factor" in resident retention.
Read our study conducted with Witten Advisors on Apartment Life's impact on a resident's sense of community.
In a fast-paced world filled with technology, Apartment Life brings a personal touch to our resident experience. They lead our efforts to create relationships with our residents and build a sense of community. We believe that these relationships have a significant impact on our resident satisfaction and retention. Quarterra is committed to ensuring that we exceed resident expectations, and Apartment Life is an important part of making that happen.
Our Apartment Life Coordinators draw out residents to meet their neighbors and staff to develop relationships that entrench them further into the community. We have seen retention increase, renewal amounts increase, and our reputation management improve.
Greystar supports and is proud to work with Apartment Life on many of our managed communities. Apartment Life has been extremely beneficial in building a sense of community at our properties where they are involved, which then equates to an increase in resident renewals, a reduction in expenses, and an improvement in customer satisfaction. We consider Apartment Life to be an extension of our onsite teams and an important part of the lifecycle of our residents' journey with us.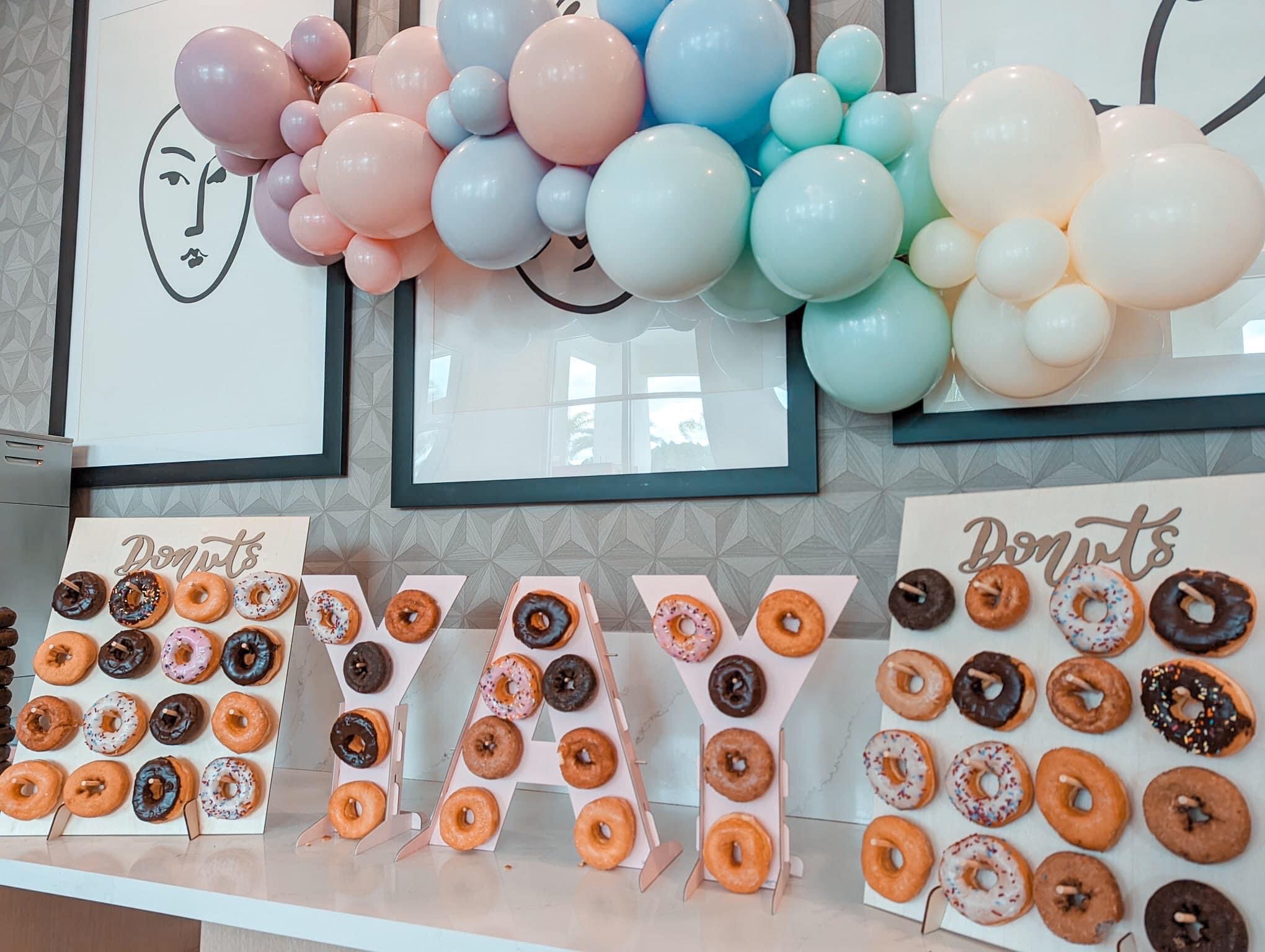 Improve Your Resident Retention.
Increasing a resident's friendships within their apartment community nearly doubles their likelihood to renew. Your management staff is busy. Let Apartment Life help connect residents and build community through hosting epic monthly events.
According to a Statisfacts Resident Survey, one of the top five drivers for renewals is events. Each year, our Apartment Life Coordinators host roughly 12,000 resident events.
We are experts in building community.
We're also experts in caring.
Whether it's offering a listening ear when a resident has a bad day, or providing support during life transitions such as job loss or the birth of a baby, Apartment Life Coordinators are passionate about loving residents. They are also familiar with a broad network of community support providers and can partner with your onsite staff to provide residents the resources they need at just the right time.
Onsite and Offsite Options
Apartment Life's programs can be tailored to any type and size of apartment community. If you have apartment residents, we can serve you! All of our programs are Fair Housing Compliant, and as our client, you will receive a monthly report communicating the ROI for your program.
Our programs are broken down into two categories: onsite and offsite. Within those, we have standard offerings that can be tailored to your specific needs.
Onsite
In our onsite program, we place 1-2 Apartment Life Coordinators to live in the apartment community. They welcome every new resident as they move in, throw all the parties and events, and look for opportunities to care for neighbors through special life events, such as the birth of a child or the loss of a job. The apartment owner provides one free 2-bedroom, 2-bathroom unit for the team to live in, a monthly event budget, and a monthly program fee. In some of our programs (i.e. senior adult programs), the owner may also provide pay for the coordinator in addition to the concessed unit.
Offsite
Our highly customizable offsite programs can serve anything from conventional to affordable and low-income, senior adults, student housing, and more. Our coordinators are not required to live onsite and instead are paid an hourly rate to coordinate the program, which can include many different types of events and activities. The apartment owner also provides a monthly event budget and a monthly program fee.
Want to schedule a meeting to discuss more?